WILD APPALACHIAN GINSENG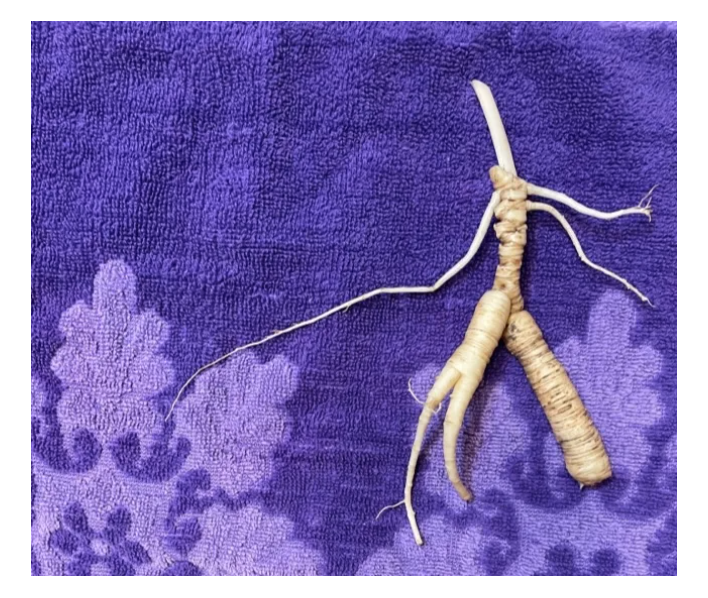 1 ounce bottle- $22 
2 ounce bottle- $40
Ingredients: Wild Appalachian Ginseng (Panax Quinquefolious)-harvested in the Kentucky mountains) Kentucky Bourbon and also available in Central American Rum at 1:5 extraction rate with dried root. 
ADAPTOGEN (helps the body adapt and stabilize physiological process) 
ANTIOXIDANT 
ANTI-INFLAMATORY 
AIDS BRAIN FUNCTION 
INCREASE ENERGY 
IMMUNE SUPPORT 
 CAN HELP WITH SEASONAL ALLERGIES 
Ginseng is highly revered as a marvel for helping the body be stronger and function more efficiently.  There are many uses for this root as listed for more info see the article HERE  
*SHAKE WELL*  
GENERAL HEALTH DOSAGE:  1-2 dropper-fulls can be taken daily for overall health and prevention.  
FOR SEASONAL ALLERGIES:  2-4 dropper-fulls taken once daily during high allergen times.
*Some people are more sensitive and do not need to take as much.  
*THOSE TAKING HEART MEDICATION should avoid taking ginseng as has been stated in clinical research.- This is also true for the blood thinner warfarin- those taking this medication should avoid it OR talk to their doctor about taking ginseng.
***VIDEO ON HOW TO ENJOY YOUR TINCTURE HERE*** Or Watch video below
The information presented herein by Kentucky Soul Elixirs is intended for educational purposes only. These statements have not been evaluated by the FDA and are not intended to diagnose, cure, treat or prevent disease. Individual results may vary, and before using any supplements, it is always advisable to consult with your own health care provider.